Retail store windows are specifically designed to make the people walking by notice the items in the window and want to purchase them. Everything in the window is specifically organized to make passersby notice and remember. Think of your home's staging as a retail store window with everything purposefully placed to make potential buyers feel at home and want to make it their home.
Here is how you can impact your home sale with proper staging.
Increase the selling price of your home
Homes that are staged have sold for up to 17% more than comparable un-staged homes. That is a big difference and one that is worth the extra time and effort to have your home professionally staged. Homes for sale in Encinitas currently have a median sale price of $2,312,500. Using the median sale price, a 17% increase equals an additional $393,125. Even if staging only increases your selling price by 1%, that's an additional $23,125 in your pocket. You can agree, it is definitely worth it.
Decrease the time your home is on the market
Whether you are selling your primary home or an investment property, you want to make the process as quick and easy as possible. If you are living in the home while it is on the market, keeping your home ready for showings can be inconvenient at times. So, the less time your home is on the market, the better. Staging your home will help it sell faster. Potential buyers won't have to think about where to place furniture and the less they need to think about, the closer they are to saying yes. In fact, 53% of sellers' agents report decreased time on the market for staged homes and 25% report a substantial decrease in time on the market. Even the buyer's agent gets excited when they walk into a home that is staged because it is easier for them to sell it. A staged home gives the impression of a well-cared for home which makes it easier for the buyer's agent to feel good about recommending it to their buyers. With over 70 homes for sale in Del Mar, not to mention over 50 beach homes in the area, getting the buyer's agent on your side can make a big difference in getting your home sold faster.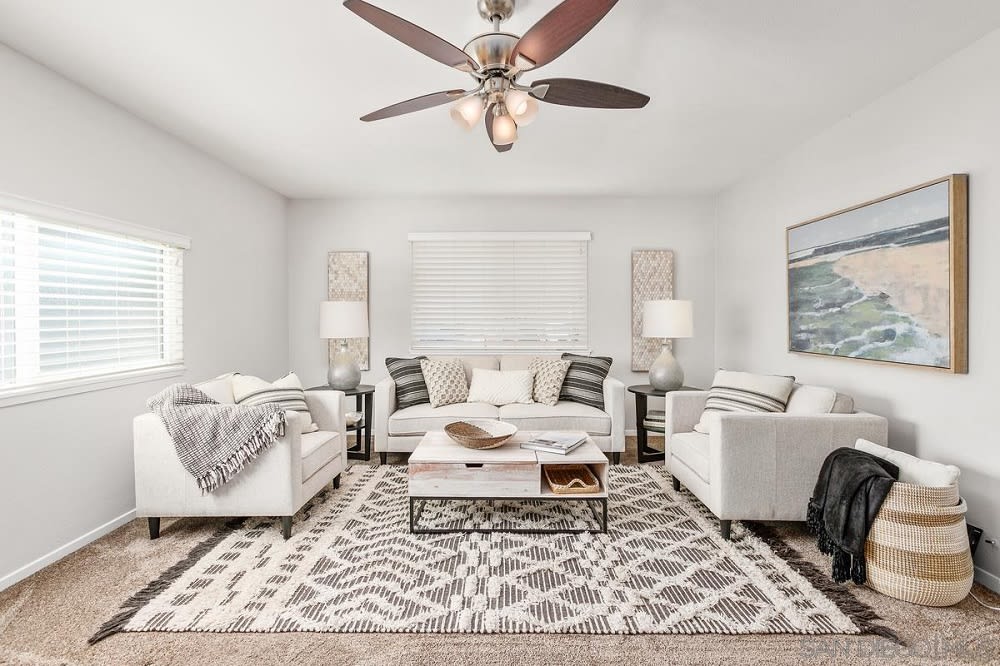 Give the home a "move-in ready" feel
When the home is cleaned from top to bottom, decluttered, and de-personalized, it is easier for the potential buyer to see themselves in the home. When buyers are walking through beach homes in Encinitas, they are looking for the right fit. When they see how the furniture is placed in the living room, dining room, and bedroom, they can visualize their own furniture in those rooms. In fact, 83% of realtors representing home buyers said a staged home makes it easier for their buyers to visualize it as theirs.

It isn't even extra work to get your home properly prepared for staging, because it is helping you get ready to move. By decluttering the space, you have already begun packing and getting rid of things that aren't worth moving with you. By de-personalizing, you have gathered all your keepsakes and made sure they are properly packed and ready to move. You have finished some of the work of moving and the home feels "fresh" and new and ready for new inhabitants.
Highlight your home's features
When your property is staged properly, it will highlight the features of the home and hide any less favorable features. Show off your large windows by placing furniture so it faces them, and you have created a sun-filled living space that is warm and inviting. Show off your fireplace by placing furniture around it, maybe even put a coffee cup and a book on the end table, and you have created a space people will want to linger and relax in. Whatever your home's best features are, stage it to highlight them.

When buyers are looking at homes for sale in Rancho Santa Fe, you can be sure they are taking note of anything that needs to be improved or changed in the home and might use those items to talk down the selling price. If the home is properly staged, any less desirable features are hidden or dealt with so the potential buyer can overcome them. Window treatments, or lack of, can make rooms feel bigger and full of light. Odd-shaped areas or bonus rooms can be decorated to present an idea of how to use the space, opposed to leaving potential buyers wondering what to do with it.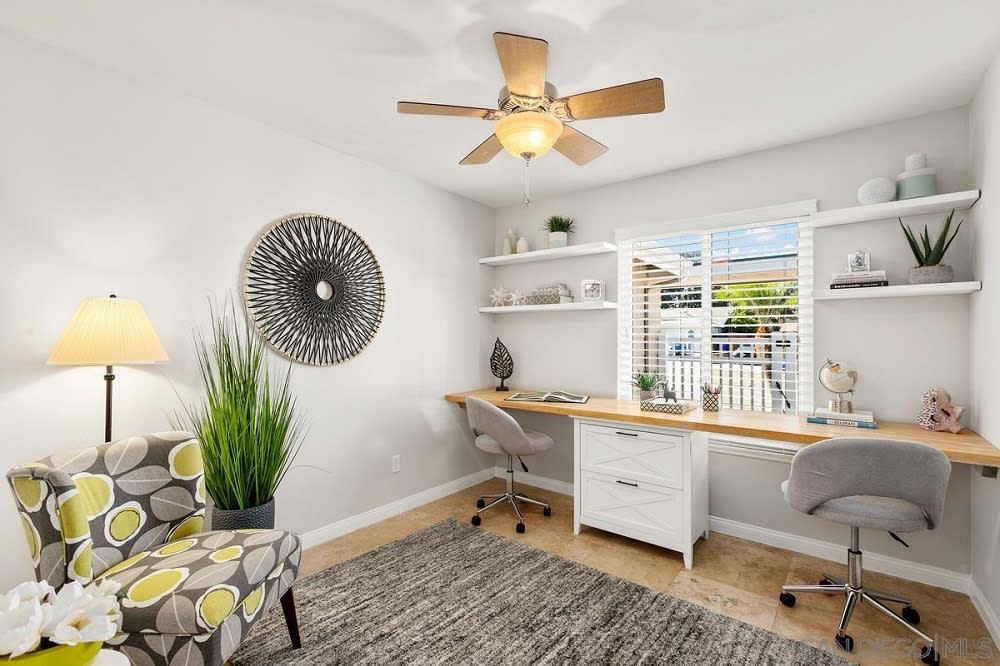 Make rooms feel larger
Because a staged home will maximize space, the room will feel larger. This is especially helpful for closets. We all have a closet or two, or more, that is overstuffed. If a buyer sees this, they will have the impression of not enough space. Surprisingly, the same is true of an empty closet. They will be left wondering if all their shoes will fit. A pared-down, organized closet gives the impression of having not only enough space, but even having some room left over.

The same concept is true for your kitchen cabinets, pantry, and storage areas. Even a small room can feel bigger when a professional stager gives the room that "cozy" feeling.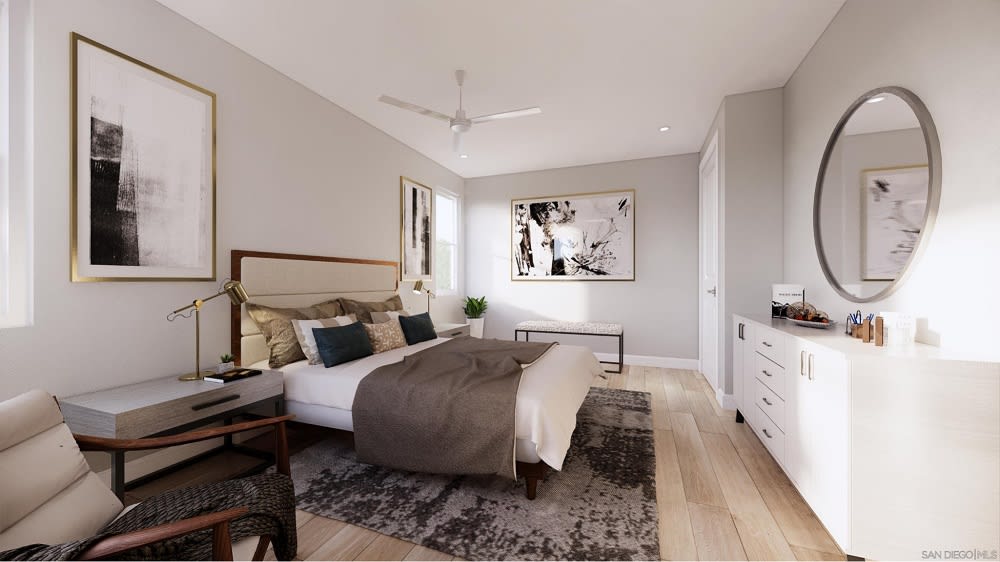 Photos will stand out
Let's face it, people look everything up online before making an in-person appearance. This is especially true if they are looking at beach homes in Encinitas. If your home is well-staged, your photos will pop online.

It is hard to visualize the size and depth of a living room, for example, if potential buyers are looking at empty space in the photographs. However, if there is a couch and chair or two, and maybe a coffee table or end table, the potential buyer gains an understanding of the space's size. Décor items in the photos are easier for people to remember than bare walls. If they can't remember your home, it will not be on their list of "must-see" homes for sale in Encinitas.

Make sure your home makes the "must-see" list by having it properly staged. Ready to get your home in listing condition? Reach out to an experienced Del Mar real estate agent like Polly Rogers for expert guidance.