Overall, the real estate market has been favorable for sellers since the pandemic. With mortgage rates at historic lows and increased interest from buyers, prices rose in popular counties like San Diego! The market is anticipated to change somewhat in 2022 due to rising interest rates. So, what can you expect when looking at Cardiff, Del Mar, and Rancho Santa Fe, Carlsbad, La Jolla, Carmel Valley and Encinitas homes for sale? Our guide gives you everything you need to know to navigate the market this year.
Prices will continue to rise
Between 2020 and 2021, real estate prices in San Diego County rose around 27% and are projected to continue rising through 2022. The lowest interest rates you may see will likely come in the first quarter with steady increases through the spring and summer. If you're selling, aim to sell between May and August when the demand is the highest. If you're purchasing, try to get out there before summer or fall when interest rates are predicted to increase.

Since the pandemic, the housing market in California has exploded, with increased demand and insufficient inventory to meet it. San Diego County has been one of the more expensive locations in the country, with highly competitive bidding wars that have left buyers closing on prices far above asking. This trend will probably last through 2022 as demand for homes stays high and the number of homes on the market stays low.
Mortgage rates will increase
The years 2020 and 2021 saw some of the lowest mortgage interest rates in decades. The interest rate for thirty-year fixed mortgages fell below 3%, with 15-year rates even lower. The lower rates created greater competition between buyers, who were more incentivized to borrow. However, rates have recently started increasing and are projected to continue doing so this year.
What does this mean for sellers? They can anticipate less competition between buyers this year. Though rates are still relatively low, with 30-year fixed rates falling
between 3.1% and 3.8%
depending on the location, it isn't likely that they'll return to the earlier lower rates in the beginning of 2020.
And for buyers? It means it's still a good time to look into Rancho Santa Fe, Del Mar, Cardiff and Encinitas homes for sale. Carlsbad, Solana Beach and Carmel Valley have some excellent values in condominiums, and Carlsbad and San Marcos have some lovely family communities with excellent schools as well! Make your move and invest in San Diego real estate before rates go up further!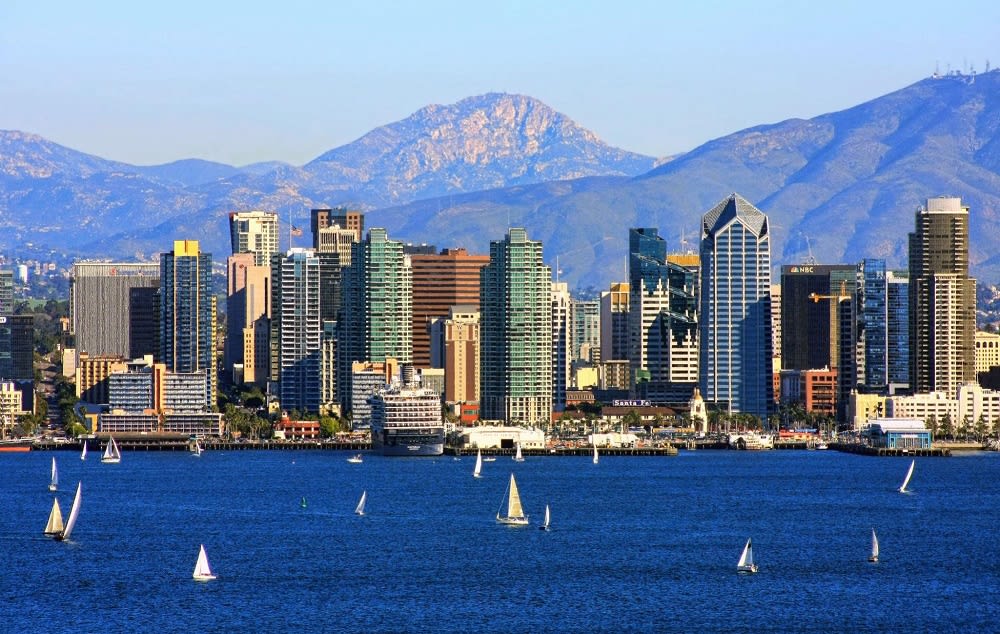 It will remain a seller's market
Across the country, the real estate market has been a seller's market since the pandemic, and that isn't expected to change in 2022, especially in Encinitas and surrounding areas. This means there are more buyers in a given area than there are houses for sale. You can usually tell it's a seller's market by how quickly houses sell after being listed. The faster the average sale in your area, the more likely it is that you're in a seller's market. In 2021, homes in San Diego were on the market an average of 12 days and sold for upward of $780,000.

San Diego County real estate will probably remain a seller's market through 2022 as demand remains high for properties like Encinitas condos or Rancho Santa Fe townhouses. If you're hoping to sell your home in 2022, it's the perfect time to do so. Don't wait until interest rates rise even further or demand wanes. Buyers are ready to find homes and are willing to pay higher than asking for them.
Tips for buying a primary home in a seller's market
If you're purchasing a new primary home in 2022, there are a few things to keep in mind. First, try to finish the closing on the sale of your current house first. Plan on putting the majority of the proceeds from that sale into your new San Diego home.
Next, be realistic about the bidding process. You should prepare yourself to pay above asking price in order to compete for the properties you really want. Your chances of sealing a deal without any snags improve significantly if you have been preapproved for your new mortgage.
Research the
requirements for preapproval
and complete all the necessary paperwork before you enter into the buying process. Once you're preapproved, you'll be able to submit offers on the homes without the added risk of losing them to other buyers.
Search for homes that are under your budget, even by a few thousand dollars. That way, when multiple offers come in, you'll have built in some flexibility to make additional bids.
Tips for buying Rancho Santa Fe townhouses as rental properties
If you're searching for Rancho Santa Fe townhouses or Encinitas homes for sale to use as rental properties, you should expect similar trends as those you would encounter if you were purchasing a primary home. However, you won't have equity from the sale of your primary home to put toward the new purchase.
Be thoughtful about the locations of the home or townhouse you choose. Is it close to popular
San Diego attractions
? Is it near universities or elementary schools? Renters are often students or families with young children, so consider locations where these groups are more likely to rent. And with the market as competitive as it is, many buyers may opt to rent instead. If you can secure a rental property in San Diego County, it has the potential to be a lucrative investment.
Work with an expert realtor
With the ongoing competition in the San Diego County market this year, plan to work with an experienced, knowledgeable realtor. Whether you're buying your first home, fifth home, or an additional property to rent out, partner with someone who can guide you through the process and help you secure the property of your dreams. Look for a realtor who has been in the area for a while and is on top of current market trends. Make sure they know what you're looking for and how much you're willing to pay, especially if offers climb above asking price.
Once you're preapproved and ready to start looking for Encinitas homes for sale, reach out to experienced local agent
Polly Rogers
to move the process forward.